Engin Karabağlı is an animation artist / documentarian who wants to empower and entertain people by exposing them to stories that question our daily behaviors and habits. He is currently based in Amsterdam and has been working in the field of film & animation since graduating from NYU Tisch School of the Arts's Film & Television program in 2013.
He has worked as the creative producer for Cartoon Network and Boomerang Turkey and freelanced for other notable brands including TRT, Fox International (Turkey) and the Disney Channel (the Netherlands). Most recently, Engin has worked as a 2D animator for the Amazon Prime's animated TV Series 'Undone' with Studio Submarine in the Netherlands.
Currently he is developing a new short animated documentary called 'Unspoken.'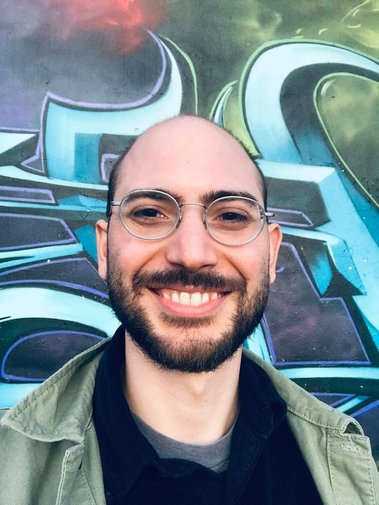 Timeline

2020
Production Co-ordinator
'Apollo 10 1/2: A Space Age Adventure' - An animated feature by Richard Linklater, Jack Black and Studio Submarine (NL) This film is set to air on Netflix in the following year.
2019
The Open Workshop Animation Residency
Worked on the development of the short animated film 'Unspoken'
2018-2019
2D Animator
'Undone' Season 1 Directed by Hisko Hulsing, co-produced by Studio Submarine (NL) This show has been aired on Amazon Prime.
2017
Freelance Animator
Notable Clients include: Disney Junior (NL)
2015-2017
Creative Producer
Cartoon Network / Boomerang Turkey
2015

Freelance Motion Designer (TR)
Notable Clients include, Fox International, 24 Kitchen and TRT International.
2014
Director
'Ronald Gottlieb' - Short Animated Graduation Film